---
GOODBYE DOG AND CAT HAIR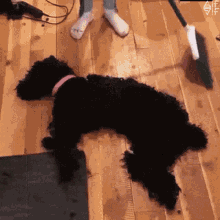 TIRED OF YOUR PETS HAIR GETTING EVERYWHERE?
The NoFur™ is the last brush you'll ever need to keep your home and clothes hair-free, and prevent your pets hair becoming knotted and tangled which can cause discomfort 
 
DURABLE AND COMFORTABLE
120 stainless-steel pins ensure that your NoFur™ is built to last  while the smooth, rubber-ball tips prevent discomfort.  
Frequent brushing with this brush is also scientifically proven to improve hair health, and make your pets coat smooth and shiny.
A HEALTHY PET IS A HAPPY PET
The jagged, circular pattern of the bristles have been purposely designed to increase blood circulation for a healthy pet, while the 140° tilted angle of the bristles provide a deep tissue massage for maximum relaxation - this is necessary as pets are exposed to stressful, urban environments on a daily basis.
We estimate a 7-day shipping time during holiday periods due to high demand.
Holiday periods include but are not limited to Valentines day, Saint Patricks day, Independence day, Halloween, Black Friday, and Christmas.
There are 3 order fulfillment stages:
Stage 1 - your order undergoes rigorous quality assurance protocols.
Stage 2 - once your order passes quality assurance, it is carefully and securely packaged.
Stage 3 - your order is then passed into the hands of our couriers and quickly delivered to your provided address.
Don't worry!
Get in touch via our Contact Form to begin the resolution process.
You will be asked to send pictures and videos of the fault, at which point our team will make a decision.